OVERVIEW
Deborah will explore the nature of unconscious bias:
How it manifests and is reinforced through social, cultural and organisational norms and practices;
The neuroscience: we are all primed to be biased;
Its impact:

On women, their confidence and the career choices they make;
On decision making and assessments of suitability and capability;
On recruitment and promotion into senior leadership roles;
On how inclusive and open our society is.

How to get around it: working together with mindful and considered action to increase opportunities for ourselves and others.
Speaker Profile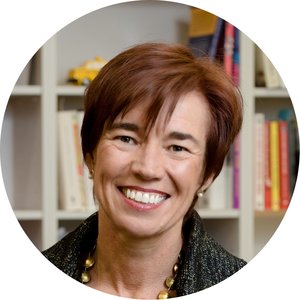 Deborah May
Deborah (BA/LLB, MBA) is a Fulbright Scholar, change agent and visionary. Graduating from the only business school in the world designed for women, Simmons School of Management in Boston, Deborah is principal of her consulting company, The May Group. She is a champion of gender equity and one of Australia's foremost authorities on gender bias in organisations. Deborah's 20 years of experience and extensive research in the field underpins all her work and programs and contributes to the many highly successful cultural change projects for a wide variety of clients across the public and private sectors. Deborah's research also informs the development of innovative and thought-provoking programs in inclusion, recognising unconscious bias, and inclusive leadership which have been delivered to Treasury, Department of Defence, Department of Foreign Affairs and Trade, and Geoscience Australia.