The Art of Deliberate Success®
Overview
The Art of Deliberate Success® (TADS) has been attended by thousands of people and is consistently highly rated by participants. Many have said it has been "life-changing" and provided them with a solid framework of tools and techniques that can be used in your professional and personal life.
The course – which is very practical – teaches "the secrets" of people who are highly productive and get results.
If you are a busy person, The Art of Deliberate Success® will show you how to:
Identify those things that matter most
Get more done in less time
Beat stress and become more resilient
This course is right for you if:
You know that doing more of the same is not going to get the results you want.
And you are open to looking at what other successful people do that you can take on-board.
Your employer will benefit because:
As a more focused and productive person you will achieve more in less time. You'll be more disciplined in achieving outcomes that matter, making you a team member who contributes and is aligned with organisational priorities.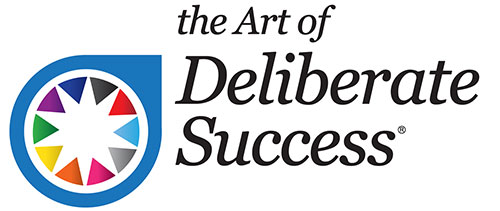 Learning Outcomes
The course is built on the unique TADS framework which lays out the 10 behaviours of successful people in an easy-to-understand way. On course completion, you'll be able to:
Know what success really means to you
Balance your professional and personal life
Work less, but achieve more
Improve your productivity
Be a better team player
Use some great tools to achieve big things
Dramatically reduce unwanted stress in your life
Two weeks following the course you get a one-hour private coaching session. The purpose of the coaching is to review what has been learned, to customise ideas to particular circumstances, and to chart your action plan for the future.
Delivery Mode
On-Campus Workshops – 2 days face-to-face workshops 
The benefits of studying in a classroom setting include being able to share first-hand experiences, ideas and questions with peers and our expert facilitators. You'll study alongside like-minded people and strengthen your network.
Additional Information
What's Included?
Course fees include:
Access to TADS licenced materials
Comprehensive bound course workbook
The Art of Deliberate Success® book – special limited hardcover edition with bookmark
On Managing Yourself - a Harvard Business School book
Access code for TADS web tools and resources
One-hour of individual coaching 2 weeks following the course
Lunch and morning and afternoon teas
Please advise AIM when booking if you have any dietary or accessibility requests.
Please note that prices for AIM short courses do not include assessment.
Our Facilitators
Our facilitators which have been specifically selected and trained by The Art of Deliberate Success® are highly skilled in delivering the course. Each facilitator has at least 10 years training experience and knows how to make the 10 Behaviours material come alive.
We have designed the course to be highly engaging. We use short presentations, movie clips, exercises, and focussed discussions to make the learning relevant to a range of learning styles.
Payment Options
We require full payment to be made upfront prior to attending the training. Payment options we offer include:
Credit Card (Visa/MasterCard/Amex)
If you would like to spread the cost of your training out our finance partner Zip Money can offer you a line of credit with 6 months interest free and flexible weekly, fortnightly or monthly payment options. For more information on this, visit Zip Money
Duration:
2 days, plus 1-hour of private coaching after the course
Delivery Mode:
On-Campus Workshops
Delivered by:
AIM on behalf of The Art of Deliberate Success International (TADSi)
Browse AIM's full range of training courses, including information about the key learning outcomes you can expect.
Related Courses
Success Stories
Gunnar Habitz
Gunnar Habitz is a recent AIM graduate of an advanced diploma. After starting his career as an international sales manager, he enrolled with AIM to progress his management and leadership skills. Although based in Switzerland, he travelled to Sydney for 3 months to complete the face-to-face diploma. Searching for the highest quality management information available in Australia, he eventually chose AIM. Here's his story.
"The facilitators are so knowledgeable.
That's why I would recommend AIM."
Back to Top