AIM has an unrivalled breadth and depth of training options offered right across Australia, including over 100 short courses with a range of subject areas including; Management and Leadership, Project Management, Human Resources, Sales and Marketing and Professional Development.
Learning emphasis is placed on contemporary, interactive case studies that are applicable to participants workplace to ensure you receive immediate value from your learning.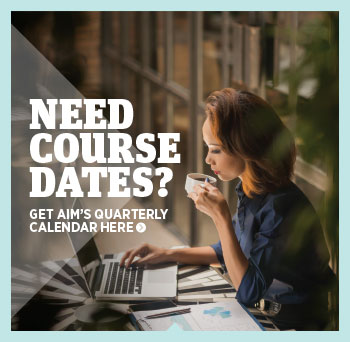 Thank you!
A member of our team will be in touch shortly or if you prefer
to talk to someone now, please phone 1300 658 337.
Sincerely,
AIM Client Services team