Member Exchange - CV writing
Although we live in an age of digital media with profiles on various sites, and although prospective employers do check these, the majority of jobs still require a CV to be submitted with an application. One of the biggest challenges in CV writing is that we feel the need to share too much because we want the prospective employer to know all of our strengths and achievements. Although the employer or recruiter does need this information they don't need all of it. Therefore, there are some key principles to keep in mind when writing your CV.
Your CV is a Marketing document. If you keep this in mind you won't be tempted to include too much detail. As a marketing document its purpose is to whet the appetite of the reader so they want to know more. In order for the recruiter/employer to find out more they will need to invite you for an interview. 
As with any marketing your CV needs to assist you stand out from the rest of the applicants. A huge challenge for both the recruiter and you is that your application will be one of many. So you need to ask yourself "what sets me apart from the others?" "What does this prospective employer need to know?"
As a marketing document you don't need to give your whole professional career.  Employers tend to be interested in the most recent roles you've had, so about 10 years' worth is ample. If however, you believe that the roles beforehand are relevant and indicate a specific career progression you may like to include a career summary or overview.
The first page of your CV needs to have the most impact. If a recruiter or prospective employer doesn't see anything on the first page which resonates for the role or company, they're not likely to read further, given that yours will be one CV/application out of many!
Be aware of information in your CV which can influence unconscious bias. More employers and recruiters are becoming mindful of the impact of unconscious bias when looking for new team members. Unconscious bias is very subtle so those little things that may negatively impact your chances of being invited for an interview need to be avoided. 
We'd recommend that you don't include your address, anything related to your age, marital status, or religion. These things should not make any difference to your ability to do your role. Avoiding unconscious bias, which maybe positive or negative, allows you to be considered for a position based on your merit for that position rather than any other subjective reason.
We'd suggest including just your name, email address and mobile number in your header of the CV.
The information in your CV needs to be accurate. Good interviewers will discover quite quickly if you can back up what you've said in your CV. A difficult situation arises for you if you do get a role that is beyond your capability. Not only is this costly to you as in individual in terms of your stress levels and future opportunities, it also causes unnecessary cost for the new employer. It can also have a destructive influence on teams which are impacted by a new manager who isn't up to the role.
Current recruitment research reveals that when a role is advertised, men are likely to apply if they meet about 30% of the selection criteria and women are likely to apply only if they meet 80-90% of the criteria. This is likely to do with confidence and self-perception. We're not suggesting that you need to meet every aspect of the criteria in order to apply, but it's important that you are transparent about elements of a role which will be a stretch and then connect this to your transferable skills which can apply to that element. Each role you apply for should have stretch or growth areas for you – that's career progression.
It's very helpful in a CV for a prospective employer to see the evidence of your talent. Facts and figures are useful to demonstrate the positive benefits your skills have provided to the business. This objective data appeals to employers who need to weigh up cost of investment in an employee with the value which will be gained. A simple way of doing this will be in your key achievements.
For example terms such as: …achieved a 27% increase in…; exceeded budgetary targets by 19% is the first two quarters…
Often when your strengths are predominantly in the "soft skills" range it can seem difficult to find these objective statistics. However, if you think about your people management or relationship building skills, do so in relation to the impact on the business. Team morale may have improved in such a way that sick days have been reduced or team effectiveness has improved resulting in the team setting higher goals for themselves and achieving them.
Related to this point is the need for language to be used which clearly indicates value and benefit. Each key achievement needs to have a description of the impact you've had. These descriptions highlight the benefits of having you as part of the team.  For example:
Proactively improved…
Exceeded targets by…
Initiated modifications which…
Excelled in…
Efficiently developed…
The language of your CV needs to also be reflected in the categories you include in your document. The categories or headings need to be positive and now/future rather than past. That may seem contradictory given that a CV gives an overview of current and previous roles. The language of now and positive relates to the unconscious bias that can be created in a CV. For example the difference between "Career History" and "Professional Experience" is that "career history" suggests it is done and finished. "Professional experience" defines you as a professional and the experience is current with no defined time of finishing – it's ongoing.
Suggested categories are:
Professional Profile or Professional Objective – these are different to each other. The profile gives an overview of strengths and skills; both technical and personal that you bring to a role. The objective describes what you bring to a role but specifically what you want to get out of the role. It's helpful to start a CV with this. This section is written in the third person and is the first impression a prospective employer has of you. So you want to not just include your technical/specialist skills, but your values, character and approach to work.
Depending on how long you've been working you may like to include a Career Overview – this is definitely optional based on your circumstances. Again on the first page for impact.
Professional Experience – the various roles that you've had. These roles need to be in chronological order from the present moving backwards. Only include about 10 years' worth of roles


Each role needs the date of commencement and finish, also it's appropriate to include if it was a contract role particularly if it's only short term. The difficulty if you don't include if a contract role is it may create an impression of career instability.
Each role needs to include the business/company and a sentence or two about them. Don't assume that a prospective employer knows who the company is.
Include your role title.
List 5-6 Key Responsibilities (the core elements of the role that you focussed your time and energy on).
List 4-6 Key Achievements or Outstanding Contributions – this relates directly to the language point made previously – specific and quantifiable.

Qualifications – again, to be in chronological order starting as close to the present as possible.  Date, qualification, university – in this order


Professional development training only needs to be included if relevant to the role you're applying for.

Referees – available upon request. You do not need to include the names or roles and contact details of referees.
Make sure that your CV is easy to read – decent size font, decent font type with appropriate margins. Don't fall into the trap of trying to squeeze so much in that it makes it unpleasant to read.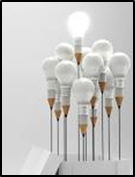 Essentially these are the sections that need to be included in a CV. Ideally your CV should be around 3 pages, definitely not more than 4 pages. Regardless of your age or how much experience you have, a prospective employer or recruiter just doesn't need any more information than that, or have time to wade through it.  That's why, if you keep the perspective of your CV as a marketing document to whet the appetite of the reader, then you'll only be including enough to do that and not bog them down in detail that could be discussed in an interview. You want to stand out from the crowd for the right reasons!